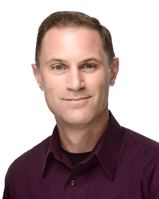 John McFerron – President and CEO
John joined Realtime Results in 2014 as Managing Director and was promoted to President and CEO in 2019. In this capacity, John oversees the company's product recall, software licensing and call center operations. Previously, John spent 20 years in the cable industry including leadership roles with Charter Communications, Suddenlink Communications, Broadstripe, Wide Open West and RCN. While in the cable industry, John served as Executive Vice President – Commercial Operations, Senior Vice President – Customer Care, Vice President of Financial Operations and Director of Regulatory Compliance. Prior to his time in the cable industry, Mr. McFerron was employed for 5 years as a Senior Consultant at Arthur Andersen, LLP in the tax division. John graduated from the University of Missouri with a Masters of Accountancy degree.
Tom Brockhaus – SVP of Business Development & Client Services
Tom Brockhaus is SVP of Business Development & Client Services at Realtime Results. Tom has over 10 years of product recall experience working with companies across multiple industries. Tom is actively involved in the industry and member of the International Consumer Product Health and Safety Organization. Tom also leads sales and support efforts with the mobile and web-based software, Open Door Solution. Prior to joining Realtime Results, Tom led operations and marketing efforts at Ameritech, Charter Communications, Electronic Data Systems and American Express. Tom earned his undergraduate degree in Communications Management from Missouri State University and an M.A. in Computer Resource Management from Webster University, St. Louis.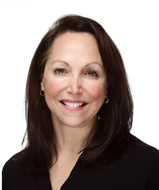 Diane Kopitsky – Managing Director
Diane serves as a Managing Director for Realtime Results, LLC heading up the Technology Services group. Diane's key focus is product development and supporting Realtime's customer base – both internal and external. Before joining Realtime, Diane spent 20+ years with CSI Leasing, Inc., the largest privately held independent technology lessor and was responsible for the company's IT department including development of a custom application to manage the life cycle of leased assets. Diane is a CPA who spent 4 years with Arthur Andersen's tax division. She has a B.A. in Economics from Emory University and an M.B.A from Duke.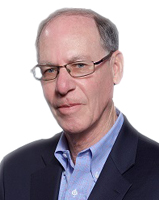 Alan H. Schoem – Product Recall Consultant
Alan is the principal in his law firm, the Law Office of Alan H. Schoem, LLC. Mr. Schoem focuses on assisting clients with product safety related issues, particularly with respect to the U.S. Consumer Product Safety Commission (CPSC) from 1973-2004, and then a risk consultant in the Global Product Risk Practice at Marsh USA from 2004-2011. Mr. Schoem served as the Director of the Office of Compliance from 1974-2004 and was instrumental in developing CPSC's Fast Track Product Recall Program. In his law practice, Mr. Schoem focuses on issues involving the U.S. Consumer Product Safety Commission. Mr. Schoem assists clients with product safety related issues including helping businesses whose products are detailed for inspection by U.S. Customs and Border Protection (CBP) or CPSC and providing legal advice and guidance on CPSC's mandatory "Section 15" reporting requirement and helping businesses comply with it.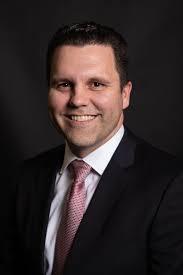 Adam Gay – Controller

Adam joined Realtime Results in 2022 to oversee accounting and finance. Since joining the team, he has provided indispensable support to both clients and fellow employees
Prior to joining Realtime Results, Adam began his career at Four Seasons Hotel St. Louis as an Accounting Clerk. He quickly worked his way up in the organization eventually achieving his goal of promotion to Assistant Director of Finance. Later, an opportunity in the healthcare field presented itself as the Controller for Life Systems, Inc., an endoscopy equipment sales and repair firm. After significant growth, the company decided to sell to a larger firm. Adam provided invaluable assistance during the due diligence process and the sale soon closed. 
The next career opportunity came as the Director of Accounting for Pritikin Intensive Cardiac Rehabilitation. Adam quickly helped the start-up company to achieve profitability. From 2018 to 2021, Adam served as Vice President of Finance for Choice Rehabilitation, a contract therapy provider for skilled nursing facilities. Adam earned a B.S. in Business Administration from the University of Missouri and a Master of Accounting degree from Fontbonne University.